local christmas gifts
Find great Christmas Gifts from local business all located in the Lynchburg area.
Coffee Mugs by The Grayter Good
Get your Southern Christmas on and deck those halls with all that tinsel, y'all. Fill your large, cozy mug with 14 oz of some hot cocoa or 'nog, and cuddle up by the fire to watch the Christmas lights twinkle on the tree. The best season ever is finally here!
Price: $18 (use code NEWINLYNCHBURG for 10% off until 12/15/17)
Gift Pack by Stone Spice Company
Stone Spice Company specializes in handcrafted small batch dry rubs and seasonings. Their Gift Pack contains 2 oz resealable pouches of their legacy blends: Sketti Sprinkle, Bar-be-cutie (BBQT) and Kissed By Fire. These are great on all kinds of meat and veggies, and as unique seasonings in your favorite dishes. Something for everyone, and perfect for those hard-to-shop-for names on your list.
Price: $22 (use code NEWINLYH for $2 off)
Coloring Books by Valerie Dowdy
Valerie's artwork designs are created to entertain all ages. So grab your favorite medium and prepare to have fun, relax, refocus and re-connect with your life with any of her designs. All her books are hand drawn images and self published.
Price: $10 each coloring book | $20 gift set which includes book + coloring pencils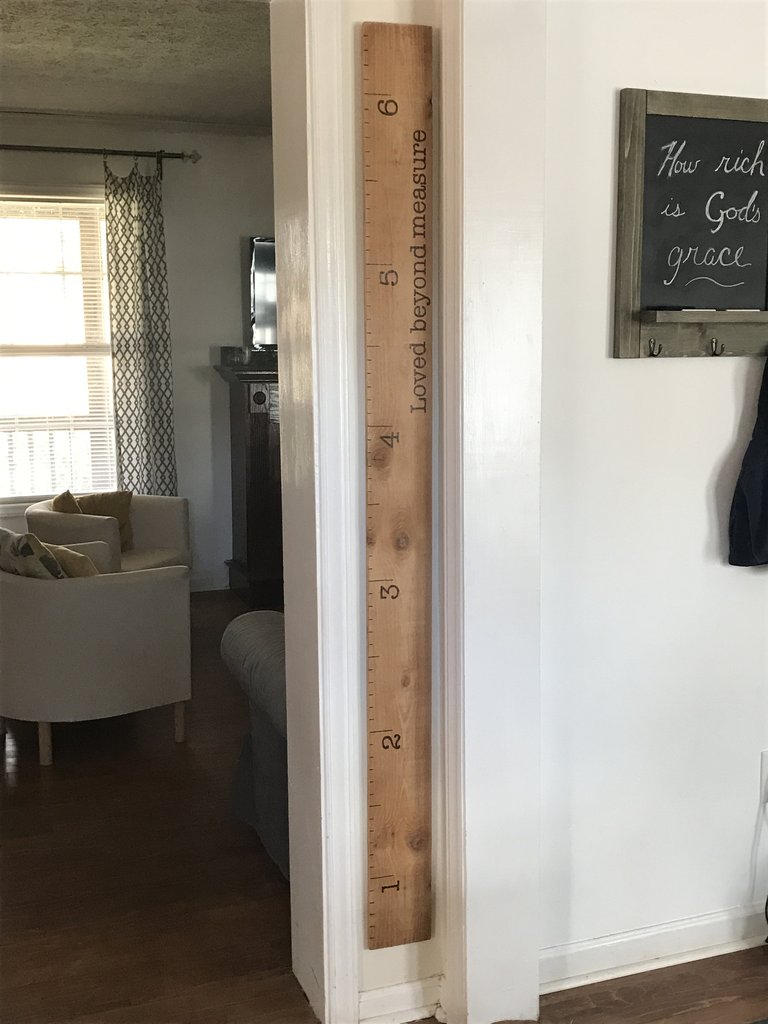 Growth Chart by Marking Remarks
Made from ceder fence pickets each piece is sanded smooth to assure little fingers won't be getting splinters. This is a great christmas gift. Each growth chart comes ready to hang. The dashes start at 6'' so there is room for hanging. Hang 6" from floor to assure accurate measuring.
Price: $35
Holiday Gift Set by Blackwater Bitters
Blackwater Bitters is honored to bring our local bartenders, culinary & cocktail experts, and general citizenry high quality, hand-crafted bitters. Your cocktail CAN taste better, and a little goes a long way with their 100% alcohol macerated blends. Keep all of your bitters together in one spot. Make a complete set of these complex flavor enhancers at a discounted price. Not only will your holiday bartending game be amplified, but you can show off this work of local craftsmanship.
Price: $45 for 'pick 6' 1 oz bottles | wooden carrier only $13 with purchase of 6 or more bottles
Variety Box by Be Sweet Gourmet Desserts
Be Sweet Gourmet gets excited to see their customers try their 'out-of-this world' authentic Brazilian soft truffles, also known as Brigadeiros (Briga-day-roos) for the first time. The expression on their faces says it all. Their variety boxes are filled with surprising flavors, such as chocolate, almond, pistachios, lemon, and coconut. But wait! There is more. You will also love their gingerbread and peppermint flavors which can be bought individually in these elegant mini cake domes. You can buy a variety box of 4, 6, 12, or individual Brigadeiros Email besweetgourmetdesserts@gmail.comor see them at the Lynchburg Community Market to order.
Price: $8 for Variety Box of 4
TeTai Toner is responsible for a lot of happy faces! The feedback claims, from Clients, this Toner is erasing fine lines; evening out skin tone (no more red around the nose); helping with rosacea; reducing the look of age spots and sun damage; cleaning and shrinking pores; and helping to minimize acne break outs and redness. TeTai Toner is all natural and it works to improve all skin types.
Price: $12
Milk the Manatee by Bertie Blue
Milk the Manatee makes a great gift for anyone that needs a cuddly friend. Bertie Blue has a selection of sea creatures that are all handmade from repurposed materials. They also take custom orders and can make a new friend out of material that is special to you.
Price: $42
Spiced Caramel Pear by Good Karma Tea Co.
Subtle pear and notes of caramel compliment traditional fall spices in this seasonal rooibos blend. A delicious anytime tea.
Price: $17.95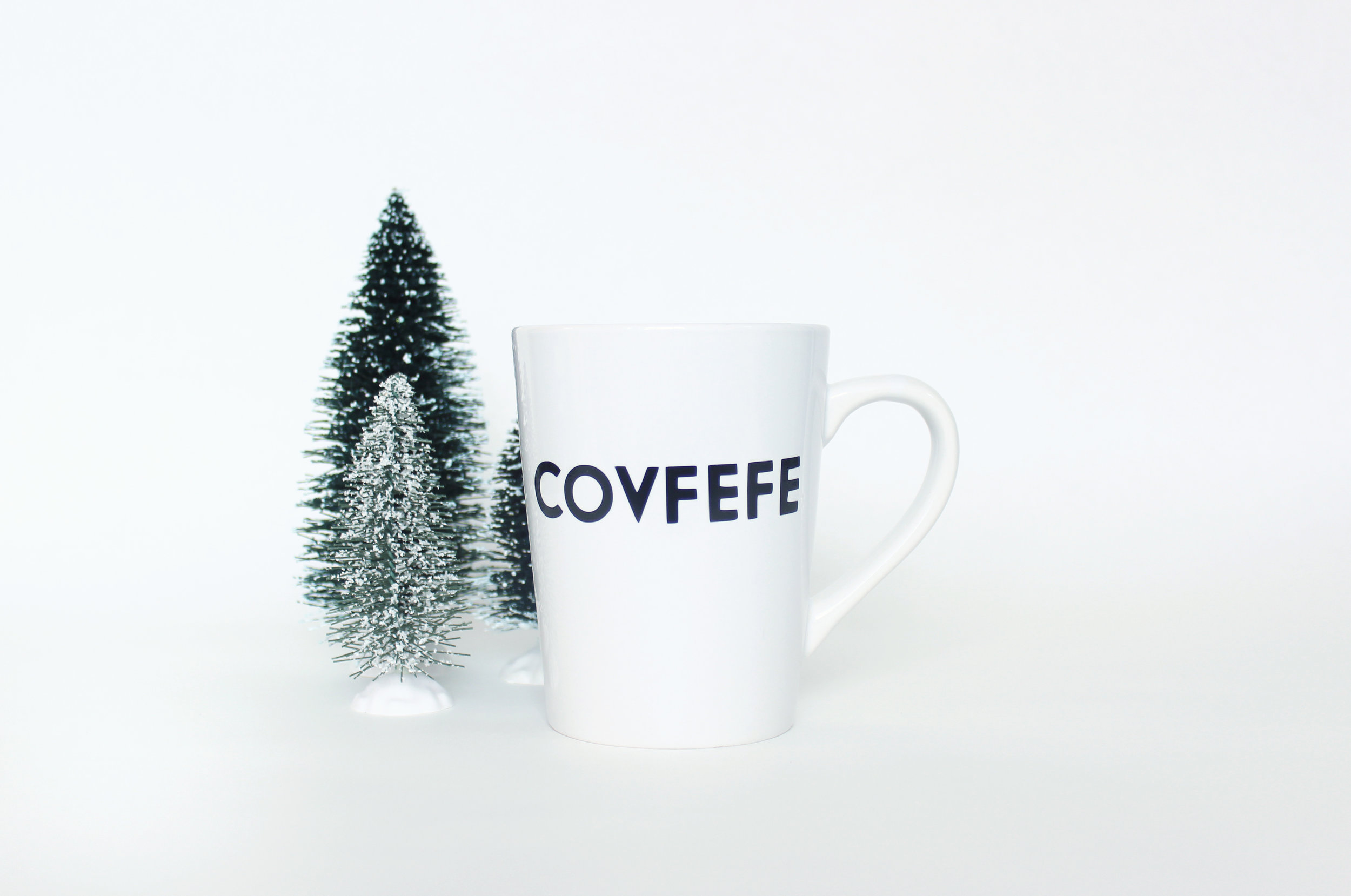 The perfect mug for your morning covfefe (whatever that is)! 14 oz ceramic mug with permanent vinyl lettering. Perfect as a gift, or just a little something for yourself. Microwave safe, hand wash only.
Price: $10
Ornaments by Accents Flags, Gifts, Home & Garden
Featured are beautiful rustic forest friends round ornaments and the popular Red Truck and Winter Cabin Glass Oblong Ornaments.
Price: $9.50
Christmas Tree by The Sandman Collective
Just in time for your holiday decorating, these rustic Christmas trees made from reclaimed shiplap are the perfect compliment to your decor. Available in three sizes: small, medium, or large. Check them out on their Facebook page and message them with your order!
Price: $15 for small, $20 for medium, & $25 for large with star
Lily, a Modern Rag Doll by Sweet Remarks by Ediane
Meet Lily, A Modern Rag Doll! She stands (with help) approximately 20 inches and with hand embroidered details you can be sure she is a one of a kind cloth doll! She has black fleece hair and beautiful brown eyes. And how adorable are her piggy-puffs? Her removable orange peasant top compliments her yellow striped bubble shorts. Her top has an elastic neckband and the shorts too so she can be easily dressed or undressed. Her leg warmers are also removable!
Price: $50
Bibs by The Bird and Elephant
Each bib has 2 cotton prints with a layer of absorbent cotton flannel in the middle for extra absorbency, a must on those heavy drool days when baby teeth are really moving in. So you get 2 printed fabrics of choice or you can have the same fabric print for both sides. Fabrics include a variety of themes, from modern florals, to Nordic, Southwestern or lunar, woodland and other cute styles from Cotton + Steel, Art Gallery and a variety of others.
Price: $12
Signature Truffle Collection by Altus Chocolate
An assortment of expertly handcrafted artisan truffles in bean-to-bar single origin chocolate and pure, real food ingredients. Made from whole fruits, real nuts, hand-scraped vanilla beans, real herbs and petals, and only pure extracts. Altus Chocalte never uses artificial flavors, chemicals, shelf-life extenders such as invert sugars, or any preservatives.
Price: $24 for 12 ct.
Leaf Drop Earrings by Tater Tots Trends
Leaf Drop Earrings are the newest shape to hit their light-weight and stylish jewelry collection. You will not only turn heads in these beauties, but you will be amazed at how feather light they are! Big earrings are back in style and you can wear theirs with comfort, as all of their hardware is nickel free for sensitive ears.
Price: $7.75
Jellycat by Given Books and Little Dickens
Take your pick of the plush toy craze with practically any animal from chickens, to bunnies, to a ridiculously cute octopus.
Price: $13.99 and up
Hand Crafted Mugs by Belmont Pottery
This beautiful hand crafted Blue Ridge Mountain mug is perfect for the holidays. Each piece is hand made locally. These mugs can be purchased at the Conscious Mercantile or on their online store.
Price: $25
Record Player by Speakertree
Rediscover your classic 33-1/3 and 45 RPM records on this affordable, fully automatic belt-drive workhorse. With its built-in switchable phono preamp, the AT-LP60 may be connected directly to your computer, home stereo and to other components that have no dedicated turntable input. The turntable is supplied with an integral Audio-Technica Dual Magnet™ phono cartridge with replaceable stylus.
Price: $130 and get $10 store gift card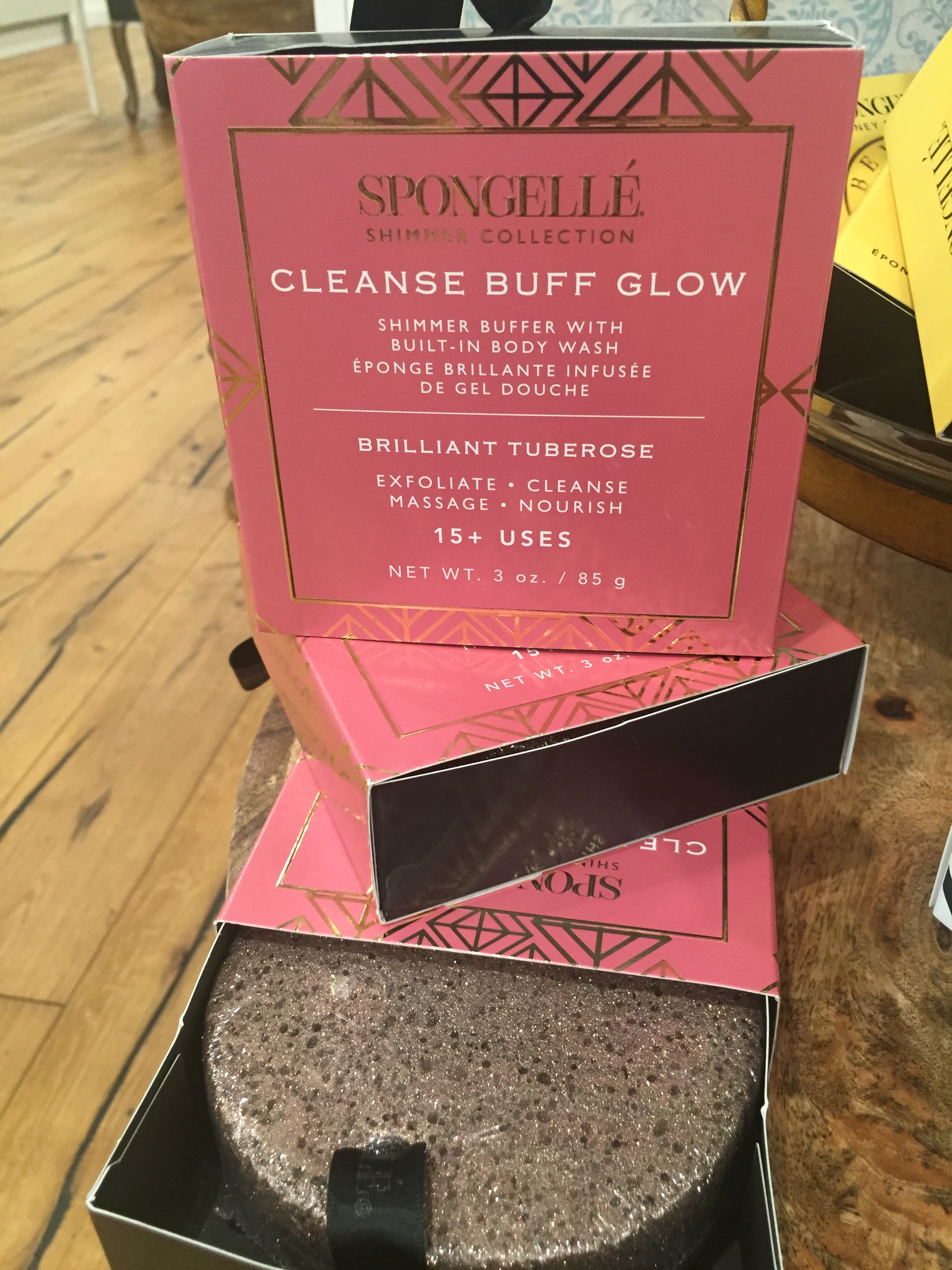 Body Buffer Sponges by Carly and Company
Perfectly packaged and designed to cleanse, moisturize, rejuvenate, and restore the skin from neck to toe. A unique surface changes instantly as you squeeze, from a relaxing exfoliating massage texture to as soft as silk. The proprietary infusion technology provides a guaranteed number of washes (12 - 15), shower after shower. Carly and Company carries shimmer sponges, body wash infused sponges (they smell AMAZING!) and even body buffer for men! And believe us, your teenage son or husband needs this!
Price: $14.50 - $22.50
Subscribe to our weekly newsletter for upcoming events, local deals, what's new in Lynchburg, and of course more weekly content such as this!