summer festivals near lynchburg, va
A complete guide to the best summer festivals near Lynchburg, Virginia. See all the festivals that are going on so you can hop from festival to festival this summer. Be sure to check out our Summer Giveaway page as we are giving away free tickets to some of these festivals!
69th Uncle Billy's Day Festival
June 1st-2nd | times vary
Altavista's English Park: 503 3rd St. Altavista, VA 24517
This two day festival offers something for everyone and is located in Altavista's English Park along the banks of the beautiful Staunton River. Shop the Arts & Crafts exhibits, eat breakfast, lunch and dinner at the variety of food vendors, seek a rare find at the flea market and antiques area. *No charge for general admission.
24th Annual Heritage Railway Festival
June 2nd | 10am-3pm
Historic Downtown Manassas
This family celebration of rich railroad history features train memorabilia, specialty vendors, and live performances. Country and blue grass music will transport you, as you watch miniature trains come to life.
2nd Annual Richmond Wine Festival
June 2nd | 12pm-5pm
James River Cellars Winery: 11008 Washington Hwy. Glen Allen, VA 23059
Enjoy tastings from local wineries, music all day, food trucks, and craft vendors! This event is pet and family friendly so bring the whole gang!
June 1st-3rd | times vary
St. Elias Maronite Catholic Church:
4730 Cove Rd NW, Roanoke, VA 24017
This popular festival features delicious Lebanese food along with live Lebanese music by professional musicians, and traditional Lebanese folk dances in full costume.
2018 Big Island Artisan Fair
June 2nd | 10am-4pm
The Sedalia Center:
1108 Sedalia School Rd. Big Island, VA 24526
Mark your calendars for a beautiful day at Sedalia featuring over 50 local and regional Artisans. Painters, potters, blacksmiths, wood workers, agri-artisans, and more will be displaying, demonstrating, and offering their wares for sale.
June 2nd | 10am-6pm
Blue Ridge Home Builders Association:
2330 Commonwealth Dr. Ste 100 Charlottesville, VA 22901
This one-day festival will allow you to speak one-on-one with local vendors, in addition to sampling food from local food trucks, listening to music, plenty of kids' activities, and even DIY workshops. It'll also have local wine, beer and hard cider on hand.
60th Annual Sidewalk Show
June 2nd-3rd | 10am-5pm
Taubman Museum of Art:
110 Salem Ave SE Roanoke, VA 24011
This annual benefit infuses downtown Roanoke with energy, excitement, and creativity. Join them as over 130 outstanding artists - many well-known and others recently discovered -display and sell the highest quality fine art and craft.
Botetourt County Annual Fishing Carnival
June 2nd | 9am-1pm
Botetourt County Parks: 898 Lowe St. Buchanan, VA 24066
The Botetourt County Parks, Recreation and Tourism and the Virginia Department of Game and Inland Fisheries invite you and your family to join in the fun during this year's Fishing Carnival. Kids aged 15 and under are invited to enjoy an afternoon of fishing and games!
June 3rd | 10am-1pm
IX Art Park: 522 2nd St. SE Charlottesville, VA 22902
This is an amazing opportunity for us to bring together nature-friendly local schools, non-profits, and organizations that share our love of children and the outdoors. We look forward to having wonderful eco-friendly workshops, activities, and entertainment for the whole family.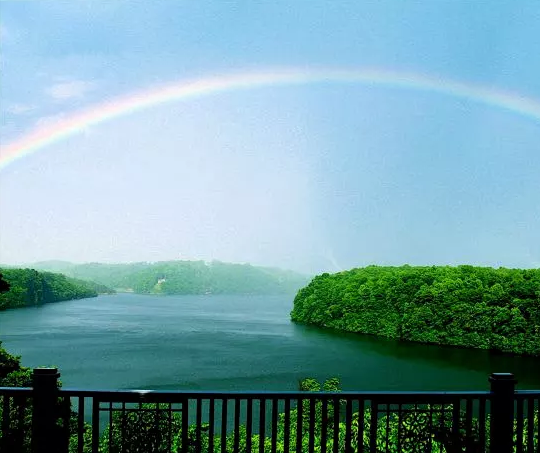 Claytor Lake Festival 2018
June 9th | 10am-9pm
Claytor Lake State Park:
6620 Ben H. Bolen Dr. Dublin, VA 24084
There is a lot to enjoy from this festival, including Car/Motorcycle Show, Remote Control Airplanes, Wine Tasting & Entertainment with Beach Music & a mini performance by the Wohlfahrt Haus. The Grand Finale is Fireworks by Grucci at Dusk!
2nd Annual Louisa Street Festival
June 9th | 10am-4pm
Town of Louisa: Courthouse Square Louisa, VA 23093
Come out and enjoy the 2nd Annual Louisa Street Festival and the glorious Town of Louisa! More than 100 Vendors, Live Music, Carriage Rides, Fantastic Food, Kids Activities & So Much More!! Admission is free,
Virginia Summer Solstice Wine Festival
June 23rd | 11am-6pm
Lazy Day Winery:
1351 N Amherst Hwy. Amherst, VA 24521
This festival is an exciting event for the whole family. Celebrate local wines, enjoy live music on two stages, great festival foods, local growers, arts and crafts!
65th Buchanan Community Carnival
June 28th-July 7th | 6:30pm-11pm
Town of Buchanan:
19753 Main St. Buchanan, VA 24066
Rediscover life in small town America during Buchanan's 65th Buchanan Community Carnival! Rides provided by Coles Amusements, and great Food including their trademark Carnival Burgers and world famous Fries!
Before the Works 4th of July Festival
July 3rd | 5pm-10pm
Liberty Lake Park:
939 Burks Hill Rd. Bedford, VA 24523
Stop by this festival for an amazing fireworks show!
Heartwood Summer Festival
July 7th | 11am-2pm
Heartwood Forest: 2616 Heartwood Rd. Richmond, VA 23225
Come along and enjoy all the fun activities with crafts and stalls for all ages. This year we'll be celebrating Heartwood Forest's 10th birthday! More details coming soon…
Wintergreen Summer Music Festival
July 8th-August 5th | times vary
Wintergreen Resort:
39 Mountain Inn Loop Nellysford, VA 22958
You'll hear classical, jazz, pop, and Broadway, plus there are cooking classes, seminars, and concerts at neighborhood wineries, cideries, and breweries!
8th Annual Watermelon Wine Festival
July 14th | 11am-7pm
DeVault Vineyards:
247 Station Ln. Concord, VA 24538
This family friendly event will be a blast at DeVault Vineyards, with lots of vendors and fun activities!
6th Annual Smoke & Vine Festival
July 14th | 4pm-10pm
Henricus Historical Park: 251 Henricus Park Rd. Chester, VA 23836
The Richmond metro areas newest annual wine and cigar festival is now in it's 6th year, presented by Johnson's Charities and Funkmotor Entertainment. Come celebrate our community, family and friends with us! A portion of the proceeds benefit children with disabilities and special needs.
The Black Dog Country Music Festival
July 14th | 12pm-5pm
Morrisette Festival Field:
3641 Black Rdige Rd. Floyd, VA 24091
Enjoy an afternoon of fun contemporary country music! Featuring Nashville rising star Hudson Moore, and many others.
Hollins Festival of New Works
July 20th-22nd | times vary
Mill Mountain Theatre's Waldron Stage: 20 Church Ave. SE Roanoke, VA 24011
A 3-day event showcasing ten readings of student work from the Playwright's Lab. These readings are for the general public and close to a dozen guest professional responders from all over the globe!
August 5th | 11am-5pm
Sunny Slope Farm: 1825 Sunny Slope Lane Harrisonburg, VA 22801
Enjoy tastings from Virginia wineries, coastal oysters and an array of craft foods as you explore our curated, local artisan booths and are entertained with live music and fun activities.
August 9th-12th | times vary
CountyLine Vineyard & Venue:
Conkwright Ln, Charlotte Court House, VA 23923
This festival is all about healing arts, music, food, camping, disc golf, water fun, and more! So go celebrate music and medicine in beautiful Rice, Va!